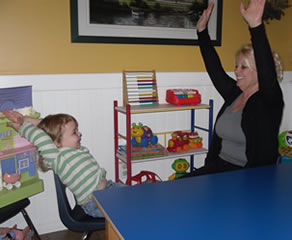 About Us
Bright Beginnings is an independent service that is owned and co-ordinated by myself, Mary MacNaull. I am an experienced professional in the ABA field, with over sixteen years of experience working with children and youth with autism and developmental delays. I have worked with many children with autism spectrum disorder both in centre-based settings and home-based settings. I have worked with a broad range of clients ranging in age from two to eighteen years of age, covering all areas of the spectrum including clients with severe behavioural difficulties.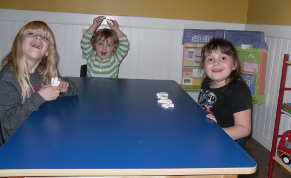 Dr. Jeff Sherman, is the supervising Clinical Psychologist with whom I have been working with since 2002. Dr. Sherman is responsible for the Clinical Supervision for our DFO families. He is a widely known psychologist active in the Durham Region and the outlying areas, reaching as far as Ottawa. He has worked with children, youths and adults with Autism and other special needs since 1975 and is a well-respected member of the autism treatment community.
Read More Testimonials
I have been working as an instructor therapist under Mary's supervision for two and a half years. I have worked with Mary in both home based and center based IBI programs. In both environments Mary has been an incredible person to work with.
From an instructor therapist point of view, Mary has all the qualities, plus more, needed in a senior therapist. Not only is Mary a very compassionate person, she is also very lovely to be around. Mary always ensures that programs are appropriate for each individuals needs and also keeps programs moving at a speed suitable for each learner.
Mary's professionalism is outstanding. During follow-ups I was always guaranteed to receive the correct materials/programs. The progress both parents and myself have seen from her guidance is phenomenal. In between follow-ups she is very responsive through email which has always been a tremendous help. Parents and children also always look forward to seeing Mary.
It is without a doubt that Mary MacNaull's incredible insight, one of a kind work ethic and fantastic interpersonal skills will make her a great asset to any IBI team.