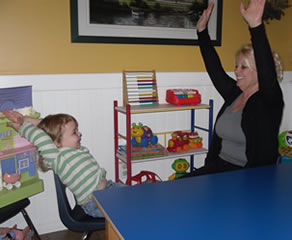 About Us
Bright Beginnings is an independent service that is owned and co-ordinated by myself, Mary MacNaull. I am an experienced professional in the ABA field, with over sixteen years of experience working with children and youth with autism and developmental delays. I have worked with many children with autism spectrum disorder both in centre-based settings and home-based settings. I have worked with a broad range of clients ranging in age from two to eighteen years of age, covering all areas of the spectrum including clients with severe behavioural difficulties.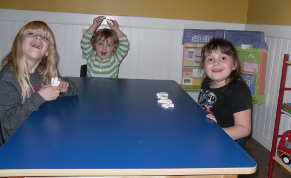 Dr. Jeff Sherman, is the supervising Clinical Psychologist with whom I have been working with since 2002. Dr. Sherman is responsible for the Clinical Supervision for our DFO families. He is a widely known psychologist active in the Durham Region and the outlying areas, reaching as far as Ottawa. He has worked with children, youths and adults with Autism and other special needs since 1975 and is a well-respected member of the autism treatment community.
Read More Testimonials
We have received service from Mary for almost 6 years. Mary's credentials, program composition and the ability to accommodate the particular needs of our son continue to be demonstrated time and time again. Her dedication, personal attention and care are a huge factor in the many successes our son has achieved. She is always as excited as we are about his accomplishments. Mary is a true advocate well beyond the therapy environment. She cares about our son and her individualized program compositions incorporate all aspects of his life including: academics, short-term goals, life skills and long-term goals. There is always an open and regular line of communication. Mary actively listens to our ideas that we have based on our and our sons needs and incorporates these ideas into his programming. ?Our son is happy, fun loving and finally has the ability to communicate with us and others. He has made tremendous progress in his behavior and academics.
Thank you Mary!